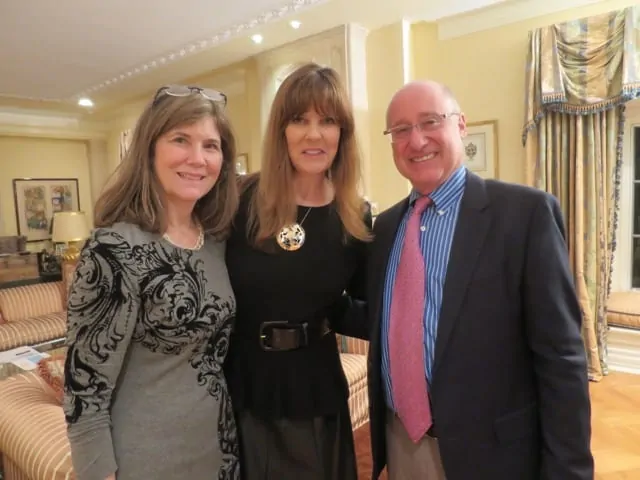 Everychild President's Blog, February 11, 2015
A group of Everychild members and guests gathered at the home of Tracy and Chris Esse on February 5 to discuss children's issues with Ted Lempert, President of Children Now, a national research and advocacy organization based in Oakland. The non-profit concentrates its efforts on analyzing policies for children in California and promoting large-scale public policy changes needed to improve the lives of children.
Image: Denise McCain Tharnstrom and Jacqueline Caster with Ted Lempert, CEO, Children Now at February 5th Salon.