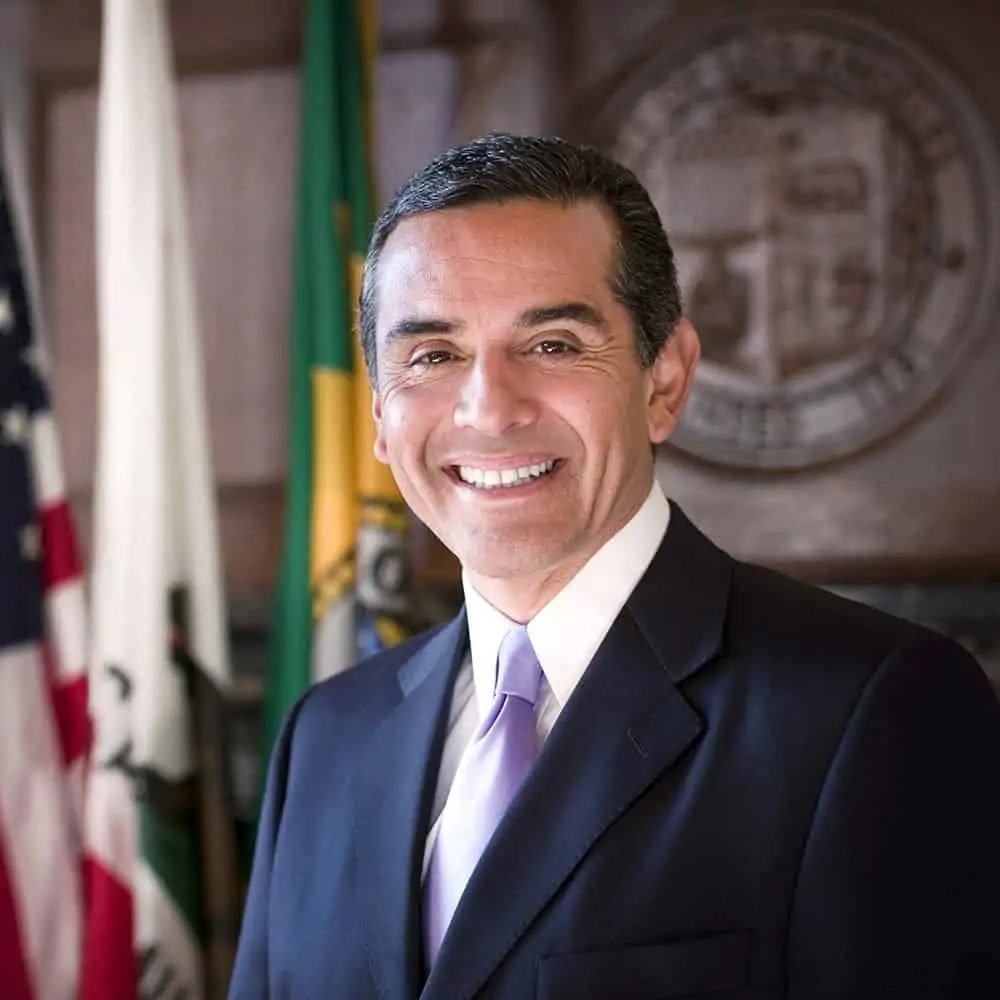 Mayor Villaraigosa's Vision for Los Angeles' Schools (January 2009)
Martha and Ronald Doornick opened their beautiful Manhattan Beach home to host the thirteenth Everychild salon on January 21, 2009. The topic of the salon was "Our Chance to Advance Educational Opportunities for all of Los Angeles' Children". Marshall Tuck, CEO of the Partnership for Los Angeles Schools and Advisor to Mayor Antonio Villaraigosa spoke. Everychild member, Melanie Lundquist, Board Member and Senior Advisor for Fundraising at The Partnership, began the evening by recounting that she and her husband both received good educations through the Los Angeles Unified School District (LAUSD) and as a result had good lives. Watching the decline in the quality of education in the District has, therefore, been distressing for them.
However, when Mayor Antonio Villaraigosa began his campaign promise to improve LAUSD, ultimately resulting in the Partnership for Los Angeles Schools in late 2007, the Lundquists enthusiastically jumped aboard with a major gift and have become its strongest supporters.
The Partnership is charged to work with the myriad of educational agencies, unions and interest groups to develop and implement reforms, based on research, which will dramatically improve the 800 LAUSD schools and 725,000 students.
"The Partnership's focus is to implement strategies proven to be effective in public schools throughout the country:
High Expectations for all Students ·
Safe, Small, and Clean Schools ·
Empowered Schools with Strong Leadership ·
Real Accountability ·
Rigorous Curriculum and Powerful Teaching ·
Authentic Parent and Community Involvement ·
Deconstructing the Bureaucracy and Getting More Money to Schools"*
Currently in its first year of operation, the Partnership is working with 18,000 students and 1,500 employees at low-performing schools throughout the district.
"There are good people who care about kids who go to work every day. They're under-supported, maybe [even] under-educated but they're there doing it…. There are great kids at these schools too," said Mr. Tuck as he outlined the problem caused by the current, hierarchical structure of decision-making within LAUSD. He explained that the District spends too much money on administration verses promoting the one crucial element of a great education; teacher-student interaction. Unfortunately, there has been very little outcry about the situation because many families with the most resources often opt out of public education, leaving behind those with less political clout. The Partnership aims to improve this situation by implementing many of the reforms used in charter schools for all schools.
Our economy is now a knowledge-based and students must attend college if they are to succeed. Because our country's manufacturing base has shrunk, thus reducing the need for skilled labor substantially, it is imperative that we teach all of our students critical thinking and other such skills for them to succeed. With trained, dedicated enthusiasts like Mr. Tuck, the Lundquists and the Partnership Los Angeles, and those who teach our children may finally have the needed political and financial will to actually improve the education of every child in our environs.
*Educational model text copied from the Partnership website: http://www.partnershipla.org//about?id=0001