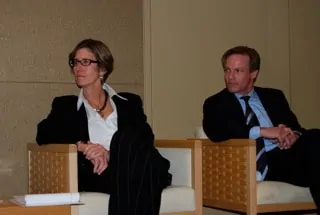 2013 Everychild Symposium
The Everychild Foundation Public Policy Committee's Inaugural Symposium
State of Our Children: LA 2013
On January 23d, 2013 the Everychild Foundation's Public Policy Committee was proud to host its inaugural children's policy symposium. Over 130 attendees gathered at the RAND Corporation's conference facilities to participate in a dialogue around critical local children's policy issues in need of solutions. The speakers were charged with:
a) defining areas of greatest concern facing LA's children ages 0-5 and children and youth in the areas of health, (broadly defined within a community context), public education, and child welfare; and
b) suggesting specific areas of action to improve life outcomes.
Please click on the links below to learn more:
Agenda and Speaker Bios
Summaries* of Speaker Presentations
Opening:  Dr. Jonathan Fielding (summary notes)
Panel Presentations:
Kim Belshe  (notes)
Monica Garcia (notes)
Andrew Bridge (notes)
Closing Speaker: Supervisor Mark Ridley-Thomas
Summary/Call to Action: Denise McCain-Tharnstrom
*Summaries are drawn from volunteer notes and represent the individual note-taker's good faith efforts to summarize the remarks. Use of the summaries as a source for a speaker's comments is not authorized. Please contact the individual speaker for quotes or to attribute statements to him/her arising out of this event.