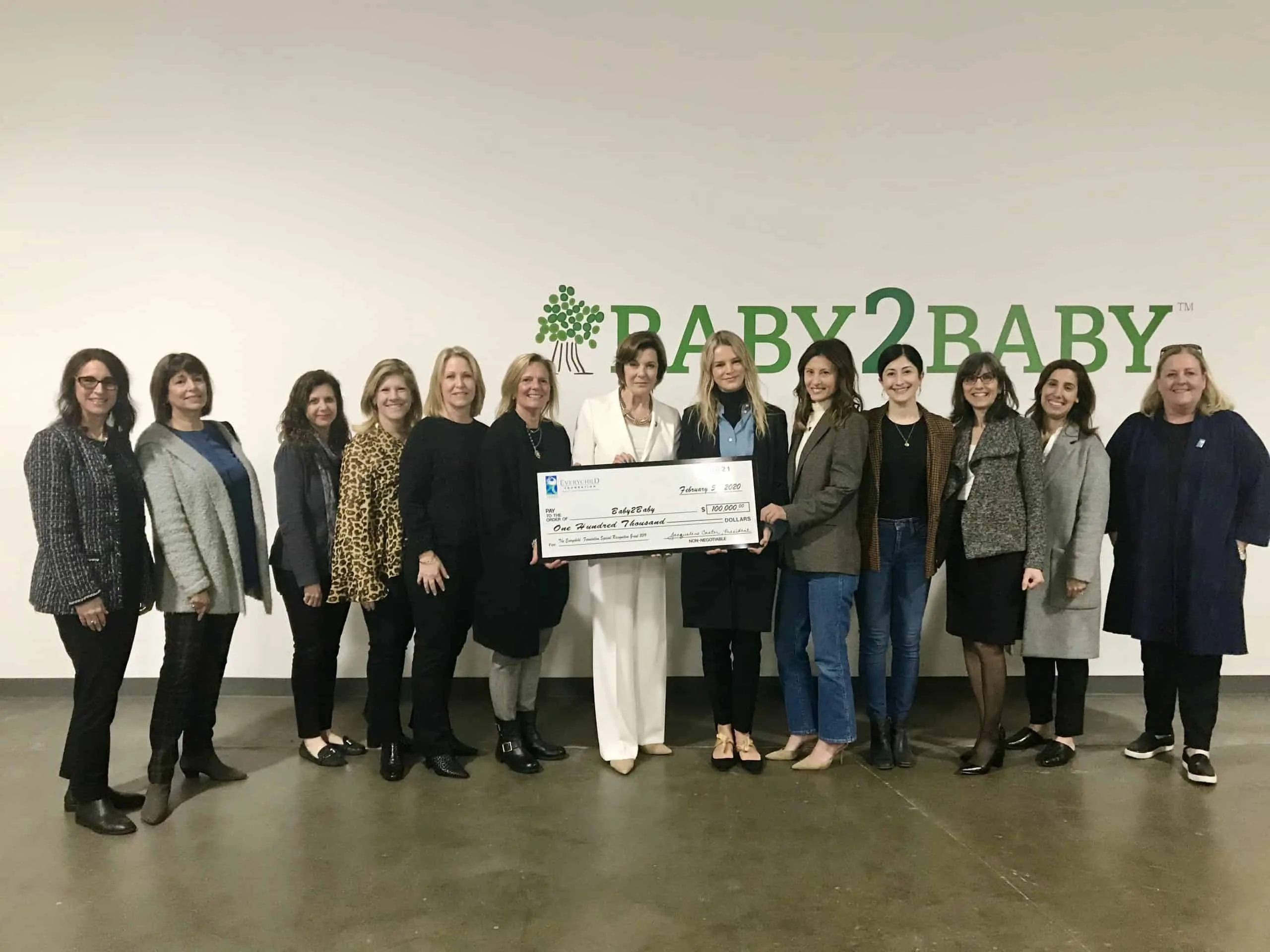 Baby2Baby Receives New Everychild Special Recognition Grant
It has become an Everychild tradition each year to do all we can to help the runner-up project attract funding to become a reality too. Given the hard work and excellence it requires to become one of the last two candidates for our annual grant from an initial pool of roughly 30 contenders, there is no question that both finalists always present highly deserving projects.
As a result, we created the new Everychild Foundation Special Recognition Grant with Baby2Baby receiving $100,000 as its inaugural recipient. Several Everychild members were at Baby2Baby headquarters in Culver City this week to present the grant.
The agency still needs support for the expansion of its On-the-Go mobile distribution arm, which will remove geographical and logistical barriers to provide diapers, clothing and all basic necessities to children living in the most impoverished, isolated and underserved communities in Los Angeles County.
One in three families in this country struggle to provide diapers for their children. They are the fourth highest household expense for families with diaper needs and are not covered by food stamps. Baby2Baby recognizes the critical need to help such families and remove this key barrier to social and economic equality. When Baby2Baby provides the children they serve with diapers and other basic essentials, it allows their families to keep their lights on, pay their rent, return to work and get back on their feet.
Please spread the news, and if you would like to support Baby2Baby's mission, please click here to make a donation through Everychild.
If you prefer to donate directly, we do ask that you let Baby2Baby know of your connection to Everychild Foundation and be sure to communicate that your gift is designated for the expansion of the Baby2Baby On-the-Go mobile distribution program.