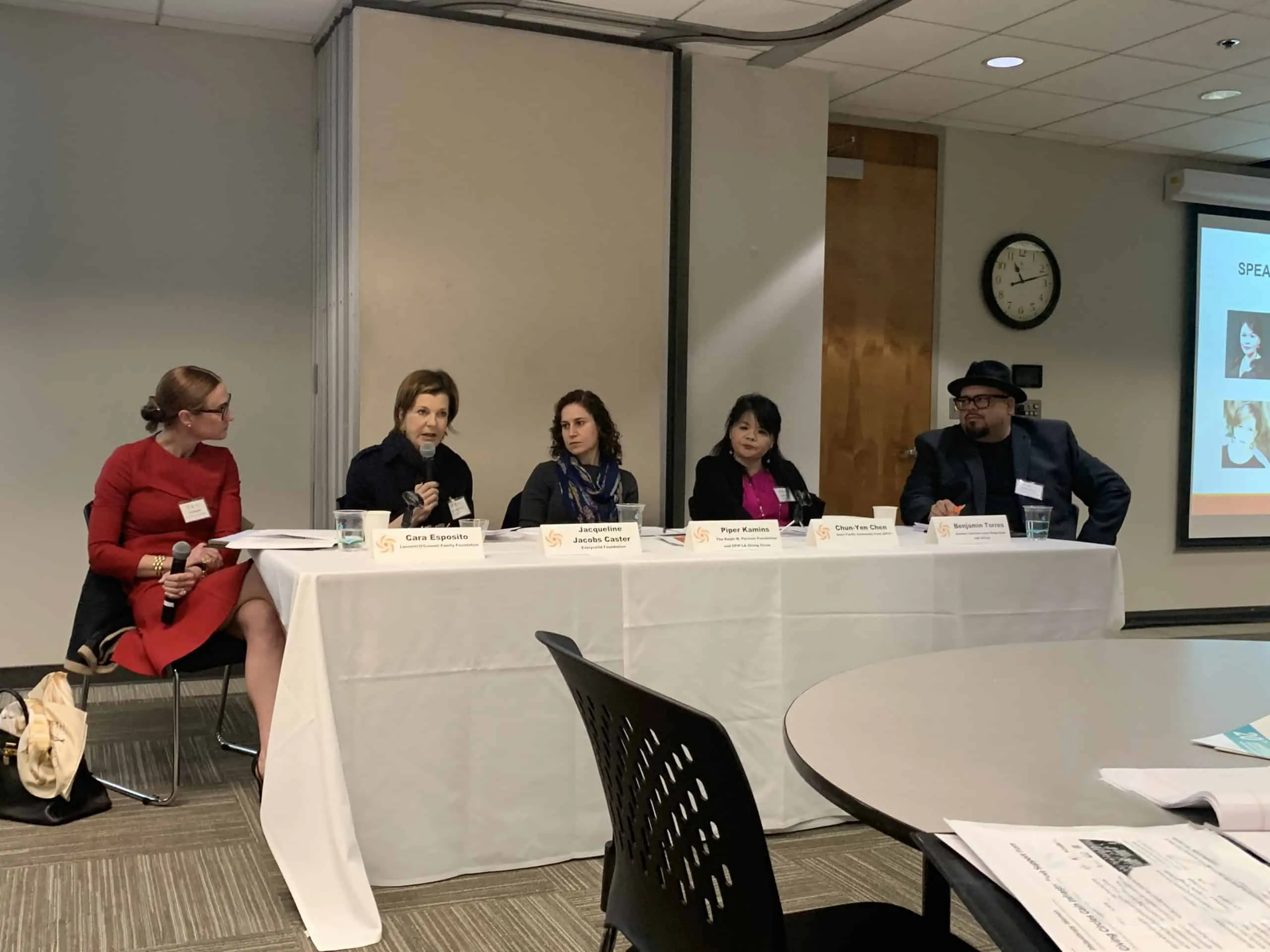 Symposium on The Power of Collective Giving
As part of the Everychild Foundation's 20th Anniversary celebration, the group was thrilled to take part in "The Power of Collective Giving," a symposium it co-hosted with Southern California Grantmakers on the power and impact of giving circles. The panel of four leaders in the Los Angeles giving circle community was moderated by Cara Esposito, Executive Director of the Leonetti/O'Connell Family Foundation, who noted a growing focus on "participatory grantmaking." 2016 Research showed that nearly 150,000 individuals are engaged in more than 1,500 giving circles across the country, and have given nearly $1.3B to support a huge variety of non-profit organizations over the years. In a sign of the growing impact of giving circles, large funders, including the Bill and Melinda Gates Foundation, are supporting work to design infrastructures that help grow and strengthen giving circles nationally.
The February 6th SCG/Everychild symposium included a panel of four giving circle leaders that represent a broad range of approaches, dollar commitments, and causes supported. These leaders included Jacqueline Caster, Founder and President of Everychild Foundation; Piper Kamins, Program Officer at The Ralph M. Parsons Foundation and Co-Chair of EPIP-LA Giving Circle; Chun-Yen Chen, Executive Director, Asian Pacific Community Fund; and Benjamin Torres, Chief Executive Officer of CDTech and Co-founding member of the Southern California Latino Giving Circle. The lively discussion included descriptions of various giving circle models, talking through everything from membership recruitment and training to how grants are decided by members. Though every circle is unique, all bring a powerful approach to leveraging individuals' dollars, building awareness and support for community issues and causes, and creating a tremendously democratic approach to redefining what it means to be a philanthropist.