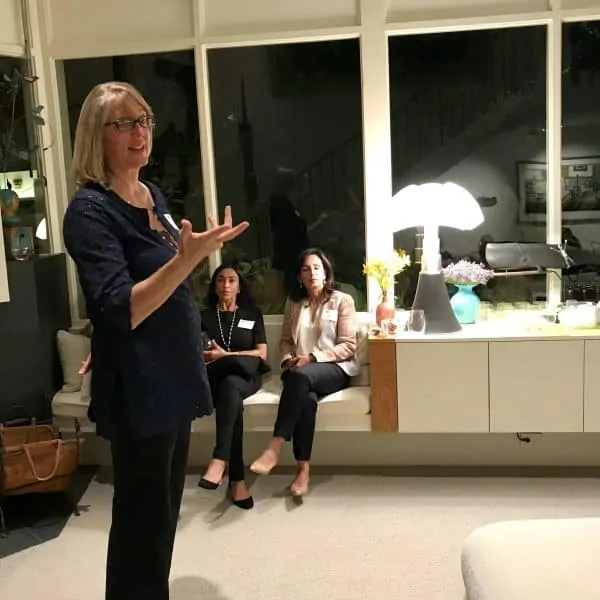 Pesticides and the Rise of Sick Children (May 2019)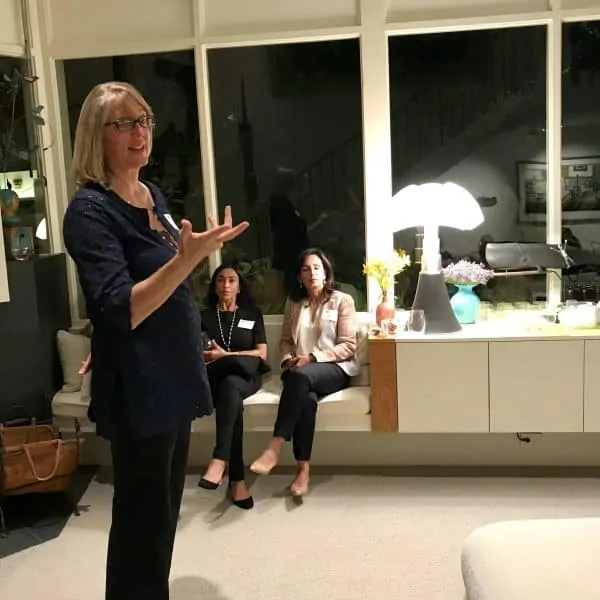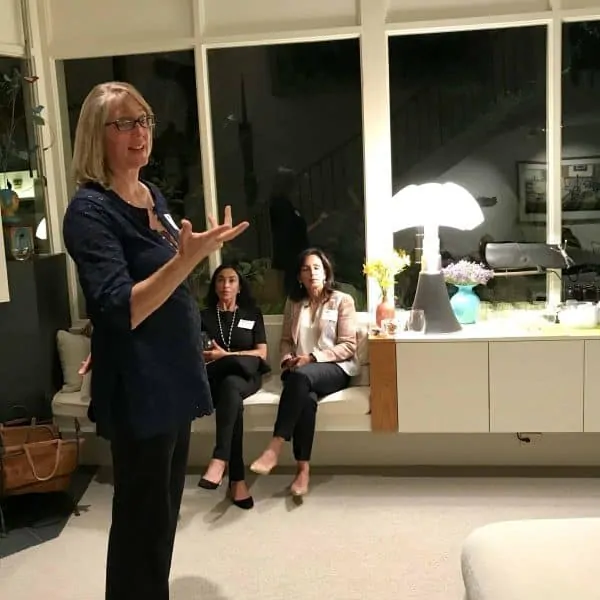 Children's health harms are on the rise and evidence points to pesticides.
The Everychild Foundation community gathered May 1 as part of its Nancy Daly Salon series to discuss the effects of pesticides and what actions we can take.
"People are just now becoming aware of how pesticides are affecting all of us," said Everychild Member and Salon host Judy Fishman. "They are extraordinarily damaging to very young kids, and they are prevalent in our food and environment."
Guest speaker Kristin Schafer, Executive Director of Pesticide Action Network (PAN), explained that children are most vulnerable to chemical exposure due to their underdeveloped systems.
"Before the age of seven, children don't have certain enzymes that help to detoxify the body," Schafer said. "They are completely vulnerable. They don't have those defenses."
Science links exposure to organophosphate pesticides to neurodevelopmental harm, with impacts that can last a lifetime. Schafer discussed a specific study that showed if the mother is exposed to even a small amount of pesticides in her second trimester, that child's brain will not develop normally. Additional health harms linked to pesticides include childhood cancers, birth defects, metabolic effects and immune disorders.
Schafer spoke about the lack of regulations at the national level and the shortfalls of protecting public health. The EPA develops safety standards for one pesticide at a time, often using adult male models, which ignores the reality that all of us are exposed to low levels of multiple pesticides.
"When you eat a strawberry that's not organic, there might be eight or nine different pesticides and all of them are at safe levels, but there's more evidence that there are can be interactions between those chemicals that amplify harm once they are in our systems," Schafer said.
However, Schafer is optimistic about the solutions to this critical problem.
Some of PAN's triumphs include winning buffer zones around California schools in rural communities to protect children from pesticides drifting from neighboring farmlands. PAN also has a program, Farming for the Future, focused on building healthy soil and growing food with nature instead of being dependent on chemicals.
Schafer says people can make a difference in their personal choices by buying organic and supporting the growth of the organic sector. Schafer also encourages people to ask their politicians for action and elevate the issue through the political process.
Currently, we are waiting for a federal ban on chlorpyrifos, a dangerous organophosphate pesticide in widespread use. Some states, like Hawaii and New York, have decided not to wait. If you would like to urge our California state representative to support the chlorpyrifos ban, you can click here to join the petition.