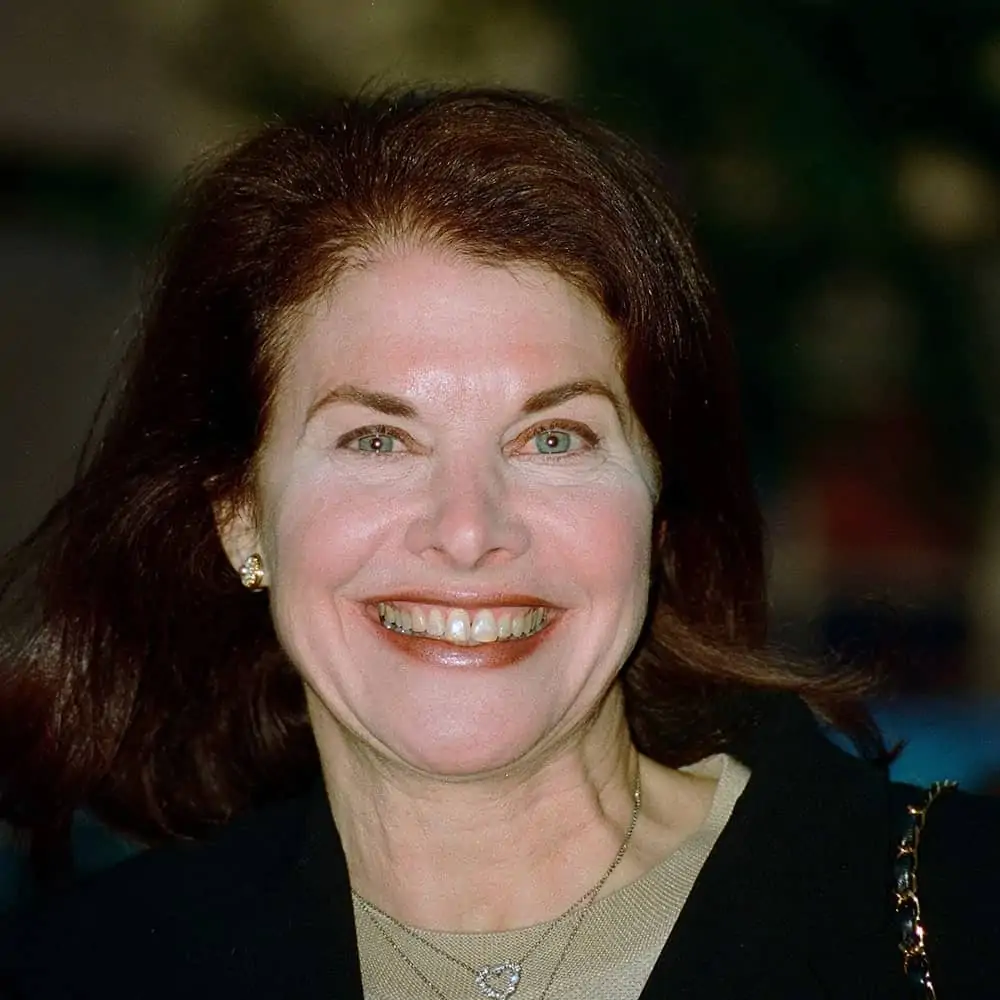 Sherry Lansing: The Role of Women in Philanthropy Today (February 2006)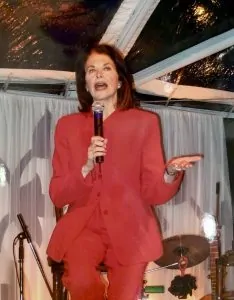 Sherry Lansing's first career was as a schoolteacher, and she has never lost her passion for teaching or her capacity to inspire. In February, 2006, over 75 Everychild members and their guests experienced this capacity first-hand at the home of Cheryl Saban, when the pioneering film industry executive (and Everychild Foundation member) spoke with Cheryl Saban about the role of women in philanthropy today and her own "third chapter" career as a philanthropist.
From 1992 to 2005, Sherry Lansing was chair of the Motion Picture Group at Paramount Pictures, where she was the first woman in the film industry to oversee all aspects of a studio's motion picture production. Lansing says she always planned to "stop working and start giving back" when she turned 60. In 2005, she left Paramount and founded the Sherry Lansing Foundation, a philanthropic organization focusing on cancer research, health and education.
Lansing suggests that the reason people get involved in a cause is usually something personal – "it starts in your heart." In her case, the early death of her mother due to ovarian cancer was her impetus to get involved in cancer research. Seeing stem cell research as the most important work being done in the field of cancer research today, she is now committing her formidable energy to ensure the implementation of Proposition 71, which provides for $3 billion in funding for embryonic stem cell research. In 2004, Lansing was appointed to the Independent Citizens' Oversight Committee of the California Institute for Regenerative Medicine (established by Prop 71), where she is the patient advocate for Cancer and chair of the Governance Committee. She sees the successful passage of Proposition 71 — which began as a grass-roots citizens' movement — as an example of "the democratization of philanthropy," whereby a motivated group of individuals are affecting public policy.
In discussing the role of women in philanthropy today, Lansing noted that it's relatively new for women to have their own money to give away. Today, with their growing economic capacity and increasing longevity, women can accomplish much more in the non-profit arena, as Lansing is currently doing. She further suggests that women can make a difference by setting an example for their children, introducing them to the rewards of giving and preparing them to make good philanthropic decisions on their own. Lansing is also quick to point out that "you don't need to have a lot of money to do a lot of good." As more and more women develop professional skills, they are also contributing their considerable expertise in the non-profit realm. Lansing believes that the strengths that were key to her success in the corporate world are the same tools she is now using to make an impact in the non-profit world: a talent for collaboration, a capacity for getting the best out of people, not being afraid to hold a strong point of view, and especially, not giving up.