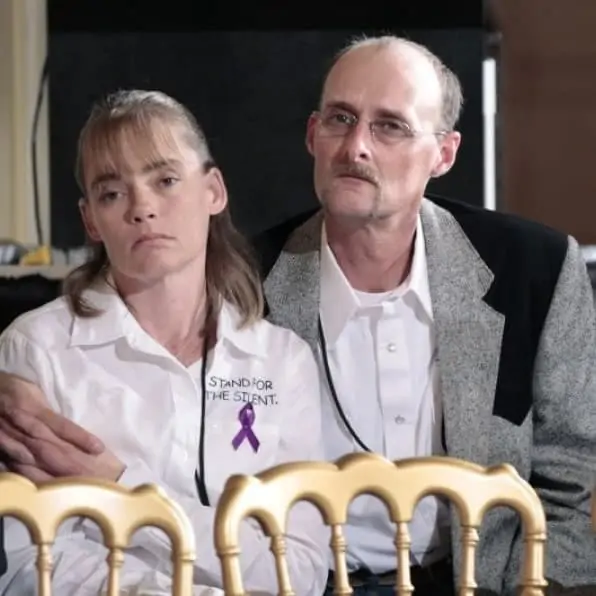 The Tragedy of School Bullying (March 2012)
At a first-ever candlelight salon, Kirk and Laura Smalley shared the tragedy of their son's 2010 suicide after a bullying incident. They now work tirelessly to prevent another family from enduring their hell. The salon was held on March 12th at the home of Everychild member Amy Sommer. The candlelight was necessitated by an unexpected power outage in the neighborhood.
"For Laura and I, it's not just a subject, it's become our life," said Kirk Smalley as he began his presentation. Through the couple's non-profit, Stand for Silent, Smalley has presented to over 300,000 students at schools and youth groups in Oklahoma and California.
Citing scary statistics – a child is bullied once every seven seconds in our country and 25%, that's one in four kids, not only think about suicide but have a plan as to how they would carry it out – Smalley explained how bullying is damaging our society. Bullying is a learned behavior, Smalley explained after relating some of the stories behind the aforementioned statistics; Kirk and Laura are speaking to students in an effort to help them unlearn it.
Smalley blamed everyone — violent media, school counselors who are so overwhelmed with paper work that they don't have time to counsel, and parental behavior – for the increase teaching of our bullying problem. Smalley's efforts to help children unlearn this behavior centers on his ability to connect with kids through his family's tragedy and to give the 70% of children who are bystanders the strength to stand up against this scourge. Whether these bystanders intervene on behalf of the bully's victim or to help the bully change his or her negative behavior they are standing up for the silent and changing the culture of the schoolyard so that bullying is not tolerated.
For more information on the program go to: www.standforthesilent.org: